SEASONLESS LUXURY KNITWEAR
Seasonless Cable Knit Sweaters
Our unique selection of luxurious baby alpaca sweaters and knitwear expresses the laid-back relaxed spirit of the West Coast. Enjoy versatility in our sophisticated fashion that is inclusive for everyone across all genders.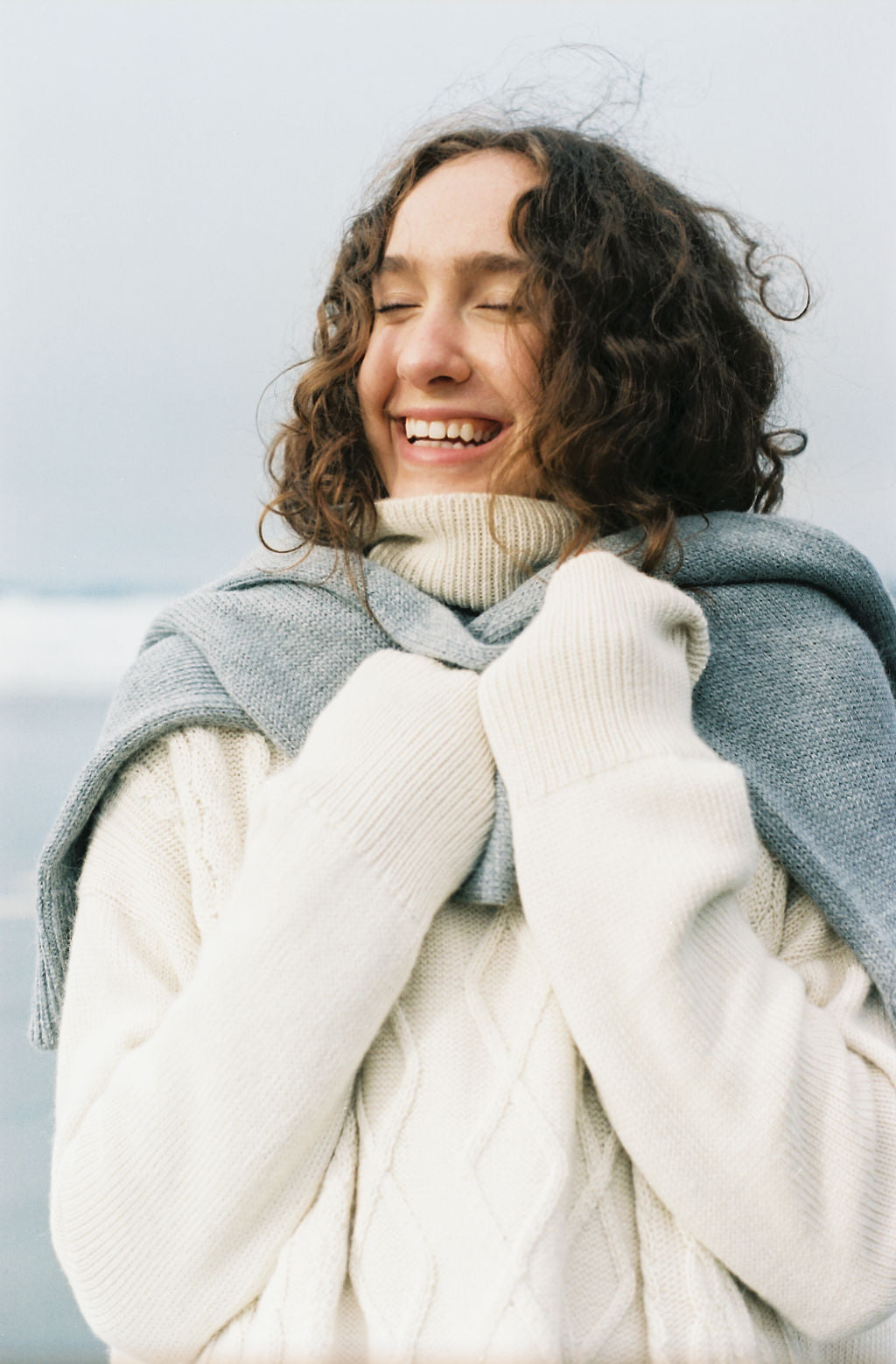 West Coast Spirit
Quiet Luxury Baby Alpaca Sweaters, Better than Cashmere
And don't get us started on the weather!
Because we love the cold waves and the rainy beach days from the Pacific North West. Because we are in love with Tofino in Vancouver Island. Because we love effortless cable knit sweaters, knit tank tops and ponchos that you can wear forever in every circumstance, in all seasons. Because the more you wear them the more YOU they will be. Our knitwear is made to last.
We want you to keep your knits forever. We are not talking about seasons, we are talking about years!
Because we love quiet luxury brands.

Laid-back, simple!
You deserve to feel and look your best all year round.
Indulge Daily in Silky Alpaca Sweaters & Knitwear
Our ethical Fair Trade alpaca knitwear allows you to stay warm in the winter and cool in summer months. Our artisan made apparel is available in various naturally dyed colors and provide just the perfect amount of insulation while being breathable and lightweight.
Renowned for its incredibly silky texture, warmth and functionality, alpaca wool knitwear is far superior to cashmere clothing. Our garments are hypoallergenic, temperature regulating and naturally water-repellant. Furthermore, you won't need to wash your luxury alpaca garments often, since the fibers contain Keratin, a special protein that has antibacterial properties.
Shop luxury baby alpaca sweaters,
Shop online for the finest baby alpaca knitwear. A laid-back timeless collection, inspired by our beautiful West Coast.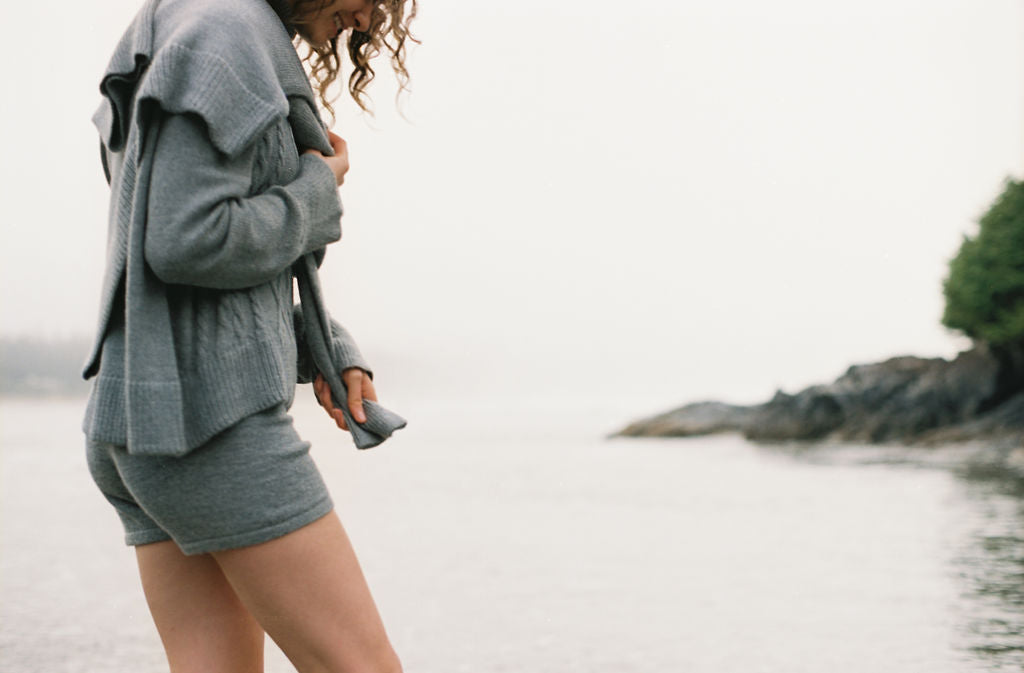 Cozy Knit Sets
Layer Up with Our Alpaca Sweaters, Knit Shorts & Knit Sets
Crafted with traditional Peruvian artisan methods, our baby alpaca cozy knit sets are designed with the highest quality to keep up with your modern lifestyle. In addition to our soft oversized turtlenecks and cozy pullovers, our customers also love wearing our stylish alpaca knit shorts, knit vests, knit top, headscarves and ponchos.